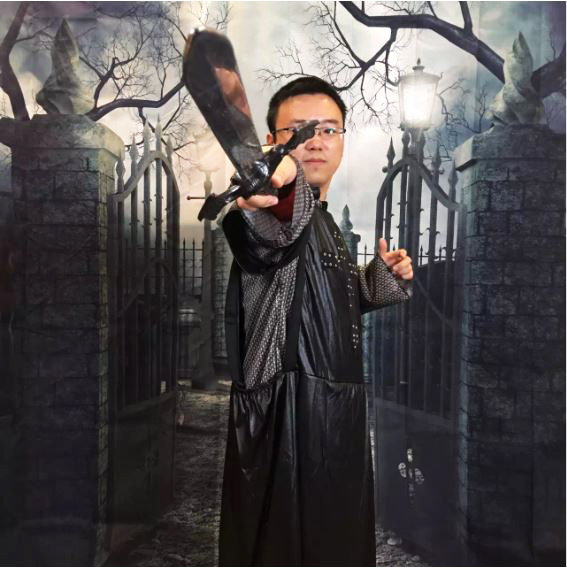 Noventum is an innovator even in the way we carve the turkey
Credit: Junchao Mei, Software Engineer
Tis The Season!
We're a month away from another year's end, and we can't thank you more for connecting and accompanying us over the years.

Covid hits small businesses and nonprofits extremely hard. While searching for a way to thrive, we found Google has a cool offer for nonprofits around the world - a $10,000 ad grant per month for the search ads (Imagine what you can do with that much money!)

Last month, we brought it into action by helping Middle Rio Grande Water Advocates (MDRGWA), a nonprofit dedicated to water protection in New Mexico, successfully applied for Google for Nonprofits and received $10,000 ad grants.

MDRGWA now gets Noventum's full support to start their first search ad to improve brand awareness and reach out to more donators.

We think of this as an opportunity to help each other and are happy to help any nonprofits that benefit from the grant. Let us know if you're the one!

This is our last newsletter of 2020. We've got you a bunch of exclusive promo codes from our long-time clients – created just for you. Check them out at the bottom of this newsletter!
Brian & Geeks Who Drink
Remember the online pub quiz we joined a couple months ago? Brian has completed a MongoDB migration for Geeks Who Drink, the world's largest pub quiz trivia company.

Geeks Who Drink migrates to online quizzes during the lock-down and has been relying on a database provider, which is going away.

Brian migrated the database from one cloud provider to another, after extensive testing, with about 15 minutes of downtime.

This will ensure their application for quiz management continues to function.
Junchao & Homeless Nonprofit
We are still working with a nonprofit in Albuquerque, and 
Junchao
 is working to improve their homeless management information system. We now reach the phase 4 of development to add new entities, fields and features, such as Google Oauth2 login, to maximize functionality and user experience.  



Jeanne & Wisdom of The Earth
Jeanne has begun working on a redesign for Wisdom of The Earth's aromatherapy site. We're just in the preliminary landing page design phase, working on font choices and color palates. We have some nice options available, and below are a few sneak peeks of the designs in progress.
 



Ngoc & Eldorado In Santa Fe
Lisa Smith is a top producer among real estate agents in Santa Fe. Lisa perceives market slowdowns as an opportunity to improve her website's efficiency.

Ngoc has cleaned up broken links and images, re-organized categories, pages and posts in her website. In particular, we have added a new page, 3D Property Videos, to show properties virtually to Lisa's clients. Buying houses sight-unseen has becoming a trend, an alternative choice in response to the lock-down.



Anwar & KDAlive
After the first 20-years of career working in Silicon Valley and Asia helping technology startups, Kurt Davis took off time for traveling to Africa and the Himalayas. The inspirational experiences engaged him to learn more about well-being and mental health practice.

KDAlive is a platform of those interests to help young professionals and entrepreneurs find work-life balance and live more fulfilling lives. Noventum is in the process of creating a new application for Kurt which will help focus on well being.

Anwar has been building the website from scratch. Now, he developed a custom WordPress theme template for post categories, which allowed the addition of custom category metadata used in automatically generated category pages with custom design for KDAlive.
WordPress Work Along
As usual, Noventum and Southwest Cyberport co-host WordPress Work Along to help entrepreneurs with WordPress skills. 

No matter what WordPress level you're at, you're welcome to join, share and learn new skills to improve your websites on your own.

When: Thursday, Dec. 3rd | 6:30 PM – 8 PM MT | Zoom meeting

Yes, it's a free workshop, and all you need is to register now.


Noventum & Make-A-Wish New Mexico
We're funding wishes to kid with critical illness by sending letter to Santa via Make-A-Wish's campaign with Macy's. 

For every letter sent, Macy's would donate $1 to the non-profit. Let share and spread kindness this season!
Again, Happy Holidays!
We'd like to get you a 60 minutes Free Consultation. Schedule an appointment in December and share your software needs!
 
Copyright © | 2020 | NOVENTUM. All rights reserved.