Noventum Custom Software's CEO Brian J. Stinar Unveils the Company's Insights and Its Services: GoodFirms
Incorporated in 2010 and based in New Mexico, Noventum's primary service offerings are software development and consulting. They have been performing on various projects from various industries since 2010 while also assisting our clients with marketing and design as part of our service.
Noventum's experts troubleshoot technical issues by analyzing unstructured and bizarrely structured data. The team primarily uses MySQL and PostgreSQL for data analysis and custom reporting. They also support Python, Perl, and other applications and work in a Linux, Apache, and PHP environment for web development.
"Noventum creates, maintains, and safely destroys custom software applications for the web, Android, and iOS, as well as the occasional desktop application," says Brian Stinar, CEO of Noventum, to the GoodFirms interviewer.
Starting with the interview, Brian shares the idea behind the company's inception. He beams that he and his friend founded Noventum in 2008, anticipating a contract that never materialized. "When I was ready to focus on the business full-time and didn't want to change our stationary, I bought him out for $350 in 2012 because he paid the LLC filing fees and stationary. Plus, I liked the name his wife chose: "Noventum – it sounds Latin but it isn't."
Brian elaborates on the company's business model, stating that they use an in-house team of employees, with one employee located overseas because Noventum requires the consistency, dependability, and availability of a dedicated team right now. "We have one contractor leftover when we couldn't afford a dedicated staff. I don't think we'll go back to using contractors," Brian says.
Further, Brian continues to talk about the services rendered by the company. He claims that Noventum develops and modifies custom-built software for virtually every platform, including iOS: "We take a maintainable technique, which is valuable in the short, medium, and long term for the life cycle of a software assignment. We take pride in meeting project deadlines at a sustainable pace."
"We quickly learn, evolve, and manipulate what the customer requires. We provide excellent advice to ensure that the customers' needs are met, whether they built it themselves or made by someone else."
"One of Noventum's critical roles is to connect potential customers, our employees, your employees, and external contractors to provide outstanding solutions." – Brian Stinar
With great code and design, the team at Noventum bridges the gap between the impossible and the possible. They rationalize and organize your most audacious ideas and create impactful user-centered products by making sense of chaos.
Moreover, the team assists clients in envisioning and building technology solutions that add new value and transform their business from concept to completion. They help customers in scaling, accelerating growth, and being disruptive.
Thus, backed by such a talented team of software developers, GoodFirms' researchers believe that Noventum would soon grab a secure position amongst the leading software development companies enlisted at GoodFirms.
The review displayed below proves the quality of services offered by Noventum.

Brian concludes the interview by stating that they are relatively exclusive in the projects and customers they accept. They're expanding and formalizing their new client onboarding process, which raises the bar for customers who don't fit as well. They've deliberately increased onboarding costs and friction to attract the right type of client and separate the wheat from the chaff because, as Brian says, "Custom software development is a time-consuming process that necessitates a high level of commitment on the client's part."
He also mentions that they serve many industries, including homeless non-profits, a pub quiz trivia company, two different jewelers, lawyers, an essential oils company, and others. The vast prevalence of our clients is repeat customers, which means they send them multiple invoices – roughly twenty to one. Switching software developers come with a lot of extra work. More and more of their clients are migrating to a monthly support model, in which the clients pay monthly for a dedicated level of service and support.
Thus, having gone through the information mentioned above shared by Noventum's CEO, one can also read the detailed interview published at GoodFirms.
About the Author
Working as a Content Writer at GoodFirms, Anna Stark bridges the gap between service seeker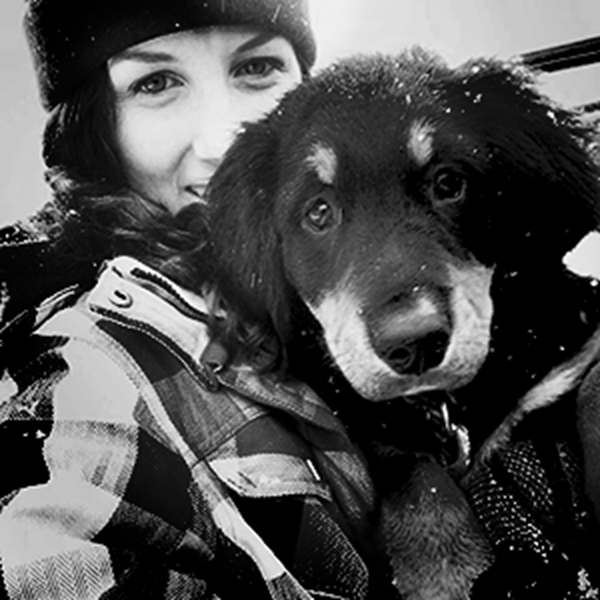 s and service providers. Anna's dominant role lingers to form every company's achievement and critical attributes into words. She strongly believes in the charm of words and equips new approaches that work, always with concepts, something new to create, and something unique to enhance the firm's identity.